Floor Cleaning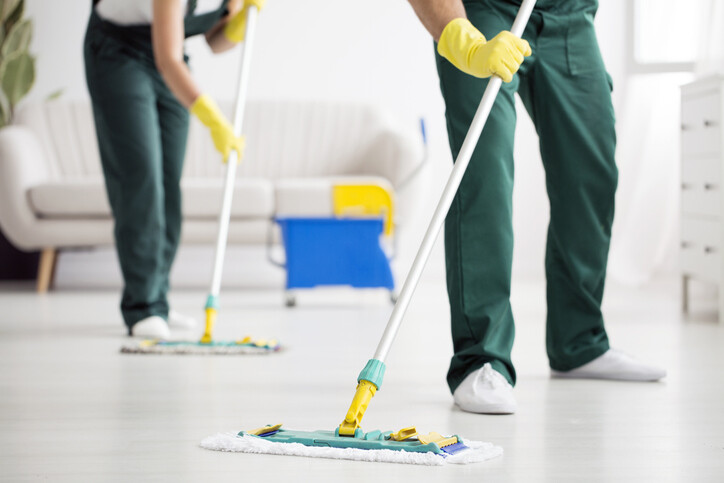 Is mopping and scrubbing your floors wearing you out? Procare Carpet & Upholstery Cleaning has offered professional floor cleaning services to area homeowners since 1998. You can relax and leave your floor care to us. Our floor cleaning technicians can thoroughly clean any type of flooring, including wood, stone, tile, and linoleum. We'll use the products most appropriate to the surface and will clean every inch until your floors are sparkling clean again.
---
Call for a FREE Quote
---
Reliable Floor Cleaning Services
From foot traffic to scratches and stains, your floors take a beating! Kids and pets will take years off your flooring investment (good thing they are cute!). Procare Carpet & Upholstery Cleaning will tackle your floor care chores and keep your floors clean and resistant to scratches and stains. We will remove the built-up floor finish, dirt and grime, and depending on the flooring, provide a protective barrier on your floor's surface. Different cleaning products will be required depending on your flooring type.
Procare Carpet & Upholstery Cleaning's Stone Floor Cleaning
Stone floors are an excellent investment. They can add beauty and value to any home. But they can also be challenging to keep up without the proper tools and regular maintenance. Regular vacuuming or dust mopping is essential, as dirt and sand are abrasive to stone. Frequent damp mopping with a mild detergent will keep them clean. If frequent cleaning sounds daunting, call Procare Carpet & Upholstery Cleaning and we'll clean them on a regular basis. If you'd prefer to handle the day to day floor maintenance, but would like to schedule periodic deep stone floor cleanings, Procare Carpet & Upholstery Cleaning is the company for you. We'll remove surface build-up, clean and sanitize your stone flooring and clean your grout with buffing machines that will effectively clean the surface and preserve your flooring investment.
Other Types of Floors Procare Carpet & Upholstery Cleaning Cleans
Wood Floors
Stone
Tile and Grout
Laminate Flooring
Vinyl
Marble Flooring (We also clean and seal Marble countertops)
Linoleum
Environmentally Friendly Floor Cleaning by Procare Carpet & Upholstery Cleaning
Procare Carpet & Upholstery Cleaning not only uses superior products for cleaning floors, but we also utilize many green products and chemical-free cleaning techniques. Our wood floor cleaning products are as safe and effective. We offer a stone cleaning service that is chemical-free. Procare Carpet & Upholstery Cleaning's floor cleaning products are safe for pets and children, and they will protect your flooring as well. We strive to leave your home safe and your floors sparkling clean after each visit. Say goodbye to dirty floors and hello to beautiful floors once again!
---
Call for Fast FREE Quote
---